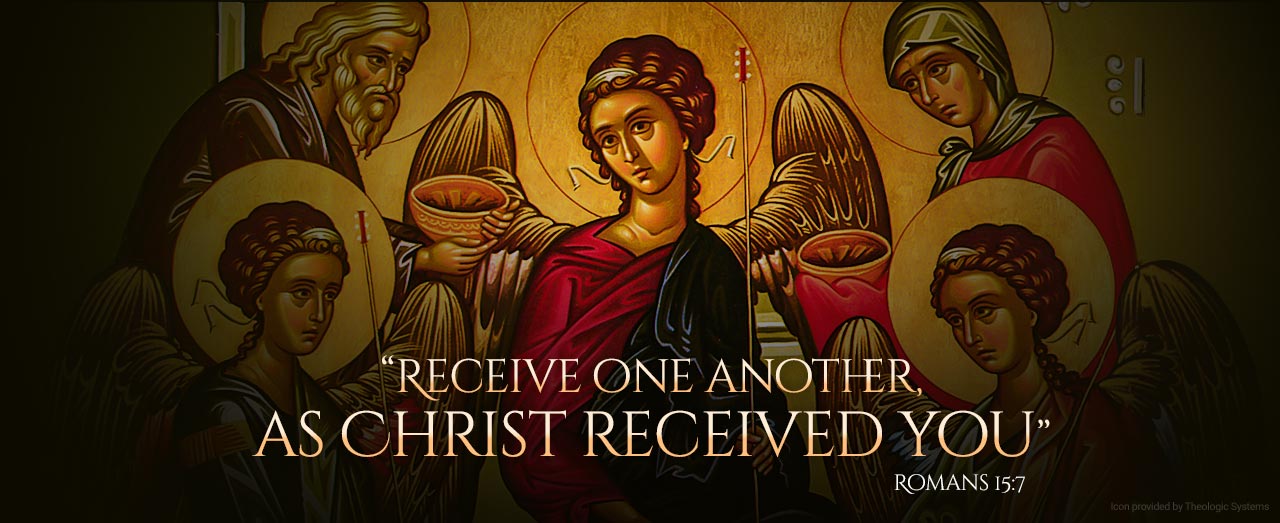 Christ is in our Midst! He is and always shall be!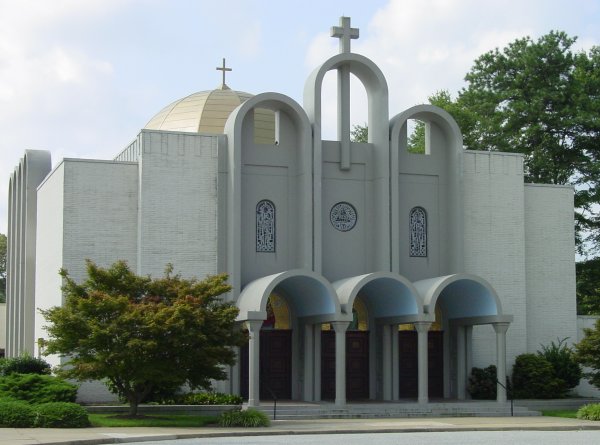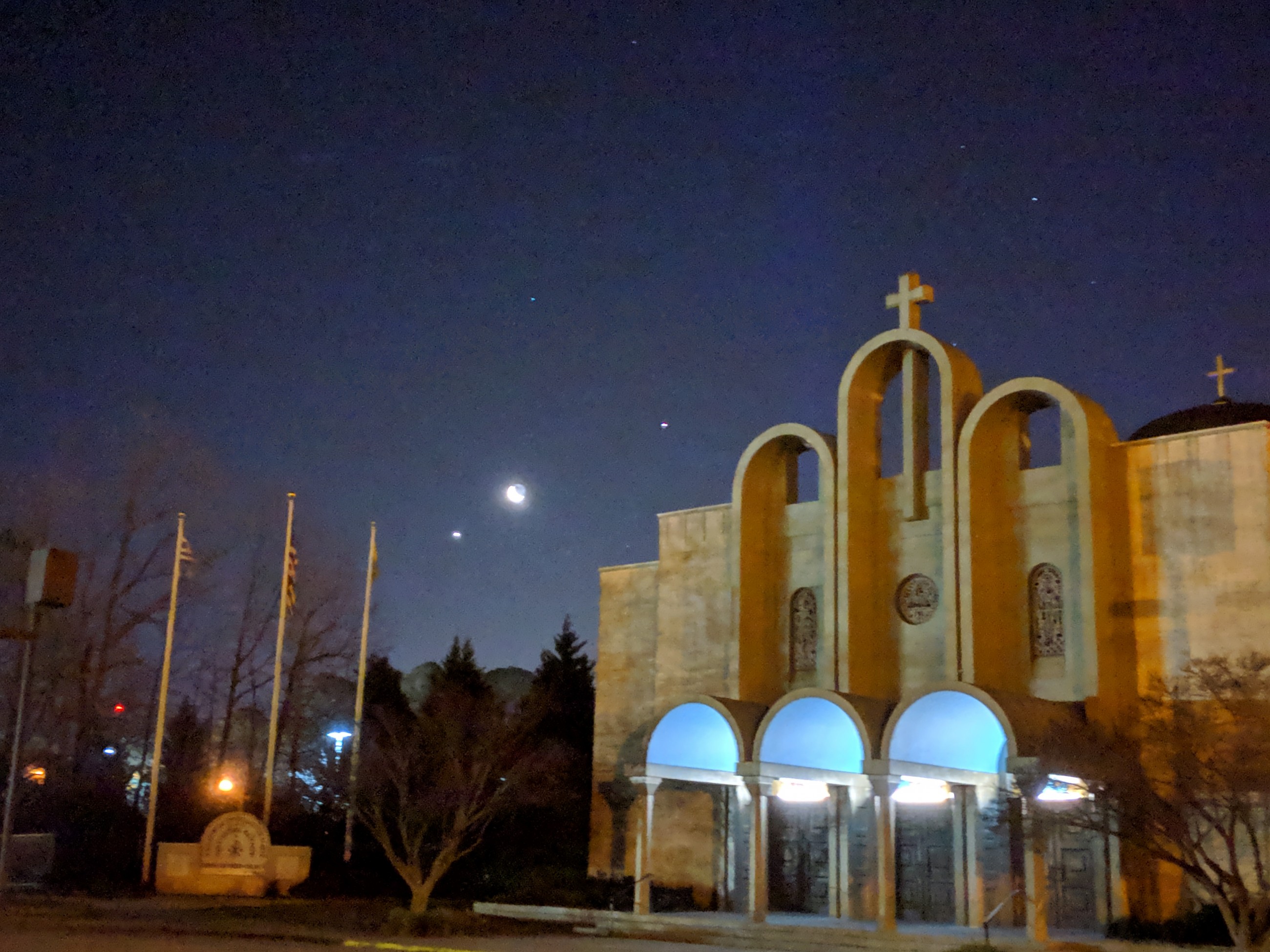 Welcome to Our Parish!
We extend a warm welcome to our new parishioners, as well as to visitors in the Hampton Roads area. If you are new to the community, seeking a Church home, or planning to visit us in the future, please email Dianne Sun at dsungreek@hotmail.com and provide your name, address, and phone number so that we may contact you. We invite you to attend our Divine Liturgy on Sunday mornings at 10:00 am. The Divine Liturgy is conducted in both English and Greek and Liturgy books are located in each pew for you to follow along. At the conclusion of the Divine Liturgy you are welcome to join us for fellowship at our "coffee hour" in the Hellenic Center next door to the Church.
Our Mission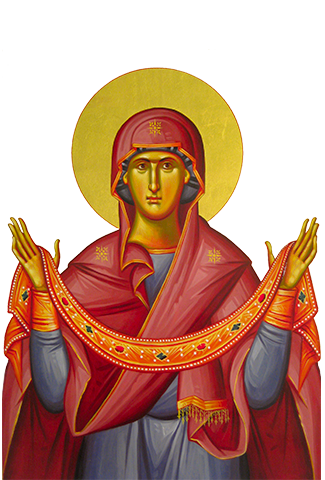 Our mission at Saints Constantine & Helen Greek Orthodox Church in Newport News, Virginia is to keep, practice, and proclaim the Orthodox Christian Faith. The work and ministry of our Parish will include proclaiming the Gospel, sanctifying the faithful through God's grace in worship, the Divine Liturgy and the Sacraments, and enhancing their spiritual life. We will fulfill the great commission of our Lord and Savior Jesus Christ by inviting others into the Church through Baptism and/or Chrismation, educating them in the Orthodox Faith through the establishment of programs, schools and philanthropic activities, and implementing Christian ministries.
Breaking News related to COVID-19. Please read.
Click here for a revised directive from Ecumenical Patriarchate. The Divine Services are hereby permitted to take place within our Parishes with Clergy and chanter only. The Faithful are encouraged to watch Sunday's service online via Facebook. This will be Live Streamed on Facebook for those who have Facebook and would like to watch it remotely. If you do not have Facebook, other Live Internet Broadcasts of GOA Church Services can be found at the following link: https://www.goarch.org/live-broadcasts
---
Letter from His Eminence, Metropolitan Evangelos of New Jersey regarding Liturgical Services. Click here
---
Letter from Father George and Robert Demson, Parish Council President. Click here
---
Pastoral Message Regarding COVID-19, Dated March 17, 2020. Click here
---
GREEK ORTHODOX ARCHDIOCESE OF AMERICA
8-10 East 79th St. New York, NY 10075-0106
Tel: (212) 570-3530 Fax: (212) 774-0237
www.goarch.org - Email: communications@goarch.org
News Release
Contact: PRESS OFFICE
Date: March 6, 2020
ARCHBISHOP ELPIDOPHOROS OF AMERICA AND THE HOLY EPARCHIAL SYNOD
ISSUE GUIDELINES ON COVID-19 (CORONAVIRUS)
New York, NY – His Eminence Archbishop Elpidophoros of America and the Most Reverend Members of the Holy Eparchial Synod of the Greek Orthodox Archdiocese of America, have issued guidelines to the Clergy and Laity of the Archdiocese to face the outbreak of the Coronavirus, Covid-19, that has spread throughout the world.
Recognizing that this outbreak impacts not only on the most vulnerable members of the community, but upon all people, the Archbishop and the Eparchial Synod have issued an Encyclical (https://www.goarch.org/-/encyclical-covid-19-pandemic) containing guidelines (https://www.goarch.org/-/directives-covid-19) to the Clergy on how a Parish can best protect itself and the Faithful who worship there.
In the Encyclical, His Eminence reminds the Faithful, "Science and our God-given reason demand that we employ every means available to protect ourselves and our families against the spread of Covid-19 and any other disease. In a crisis such as this, we need to exercise vigilance as a community, lest our churches become points of transmission of the disease."
Commenting on the crisis, the Archbishop said:
"The Church has faced such challenges in the past – even devastating plagues. Today, we possess the advantage of scientific knowledge and the good common sense that can see us through this crisis. We must take every precaution that the CDC and other governmental agencies recommend concerning the coronavirus, and we will be continuously evaluating the situation with the best interest of all our parishioners in mind."
###
Important Parish Information
2020 Stewardship Commitment Form: Click here for downloadable form or Click here for an online form
Church Mailing List: Click here
Important Links
Encyclical of His Eminence Metropolitan Evangelos for the Feast of the Exaltation of the Holy Cross (September 2019). Click here
Letter from His Eminence, Metropolitan Evangelos of New Jersey in regards to the theatrical release of the new feature film, "Cliffs of Freedom," which takes place in 1821 and details the Greek War of Independence from the Ottoman Empire (March 2019). Click here
Click here to see a flyer on the movie.
Metropolis Opioid Response Effort - M.O.R.E. (February 2019) Click here
Letter from the Greek Orthodox Metropolis of New Jersey (February 2018) Click here
Letter from the Greek Orthodox Metropolis of New Jersey (October 7, 2018) Click here
Greek School
Greek School classes are on Tuesdays beginning, September 17, 2019.
Contact Paula Tofalli for hours (between 5:00 pm - 8:00 pm) at (757) 768-6968.
Tuition for Stewards: $125.00 (1); $200.00 (2); $250.00 (3+)
Tuition for Non-Stewards: $325.00 (1); $400.00 (2); $450.00 (3+)
* Payment may be made in installments
Online Chapel
Sunday of St. John Climacus
Today's Readings
Saints and Feasts Commemorated
Visit the
Online Chapel
for more daily readings, hymns, a monthly calendar of saints and feasts, and more.
Upcoming Services & Events
Tuesday, March 24
Feast of the Annunciation Great Vespers
6 pm
Great Vespers
Annunciation Greek Orthodox Cathedral, 7220 Granby St, Norfolk, VA 23505, USA
Make a Donation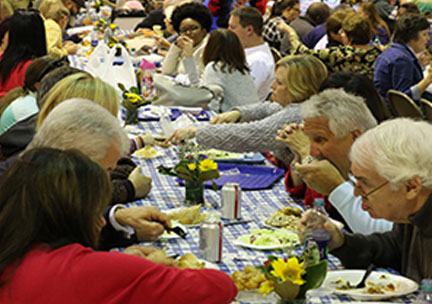 Newport News Greek Festival Photos
Click to see photos from the Newport News Greek Festival October 2018!
View Photos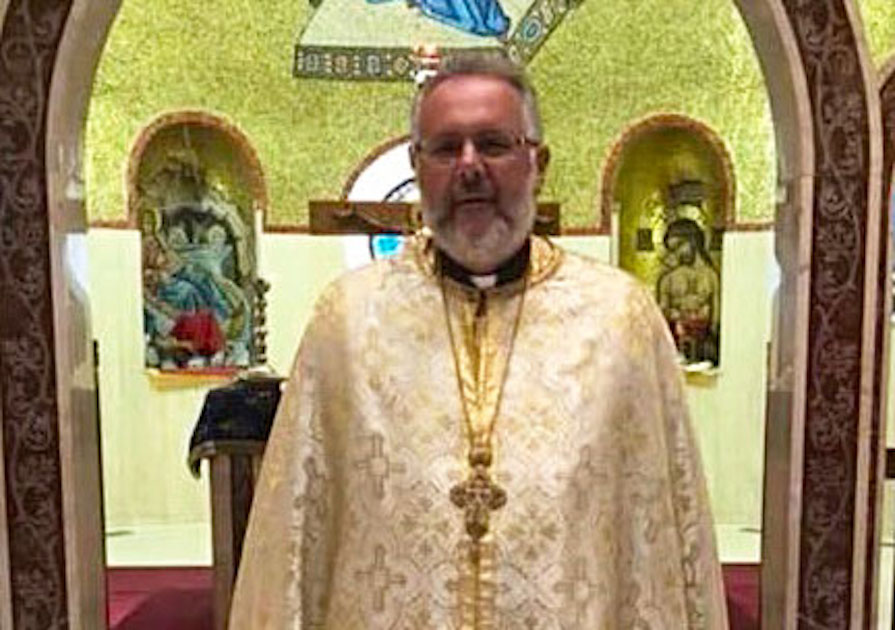 Fr. George Interview - UPDATED
Listen to an interview with Father George Chioros by Greg Bicouvaris (26 min).
Listen Now